ICYMI -JFK Teacher and Educational Services Professional of the Years are honored at ceremony
Image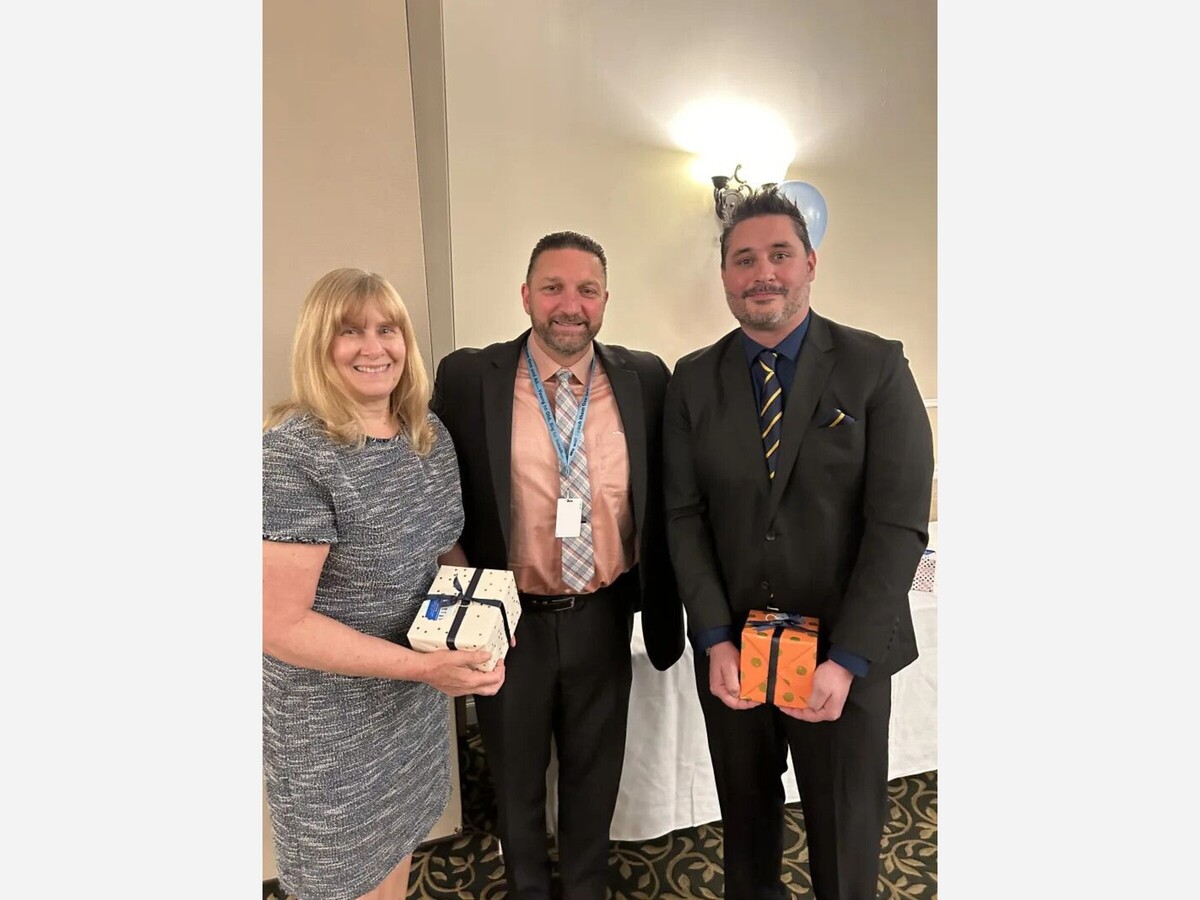 taken from the BRSD press release - author not listed. Raritan Neighbors is providing this information in an article below:
The pride of the Bridgewater-Raritan Regional School District was honored at the Staff Recognition Reception on Tuesday, May 2.
The highly popular ceremony, which drew over 150 administrators, board of education members, staff and teachers as well as families from the Bridgewater-Raritan Regional School District, was held at the Somerville Elks Lodge.
The event was held to honor the 2022-2023 Governor's Teachers of the Year and the Governor's Educational Services Professionals for all 11 schools in the school district.
A total of 22 staffers—two from each school–were honored for their achievements and passion as members of the school district.
The ceremony was funded by the Bridgewater-Raritan Education Association (BREA) and was held for the first time at the Elks Lodge after the previous ceremonies were performed at Bridgewater-Raritan High School cafeteria.
Superintendent Bob Beers opened the festivities with his usual upbeat remarks.
"It is our great pleasure to honor the dedication to your craft that you do every day," Superintendent Beers announced. "Thank you for the dedication and impact that you have on our children."  "Teaching is a lifestyle and you do need the support of your family. We thank your families for that support."
Laura Kress, the President of the Bridgewater-Raritan Education Association, followed Superintendent Beers to greet the award winners and the audience.
"This ceremony is our (BREA) most pleasurable event," Ms. Kress revealed. "Thank you to Suzanne (Klos) for putting this on."
Ms. Klos' title is Executive Secretary to the Superintendent but she is arguably one of the school district's most valuable staff members. She coordinated the ceremony and the new venue for the 2023 reception was well received by all.
Ms. Kress, a Bridgewater-Raritan Middle School Teacher, praised her peers.
"I look at our primary school teachers and what a miracle that they do to teach our kids to read. It is amazing and we teach more than the curriculum. We teach how to forgive and how to have compassion. Life's lessons help us all grow," she explained. "We learn from our students and you all play a key role."
Ms. Kress added: "You all are the best of the best."
Each of the 11 school principals introduced their Teacher of the Year and their Educational Services Professionals of the Year.
Members of the Bridgewater-Raritan Regional School District Board of Education assisted with the presentation of gifts to the recipients.
Principal Matt Lembo of the Milltown Primary School could not attend the affair but he was substituted at the podium by Dr. Dan Fonder, the Assistant Superintendent for Personnel, who introduced the two recipients from that school.
Profiles of  JFK Primary School Teacher of the Year, Robert Cirino, and Educational Services Professional of the Year, Linda O'Brien are listed on the BRSD website.
Congratulations from Raritan Neighbors NJ - Patchlabs