EIGHTEEN STUDENTS AT BRIDGEWATER-RARITAN HIGH SCHOOL RECEIVED AWARDS IN NATIONAL FRENCH CONTEST
Image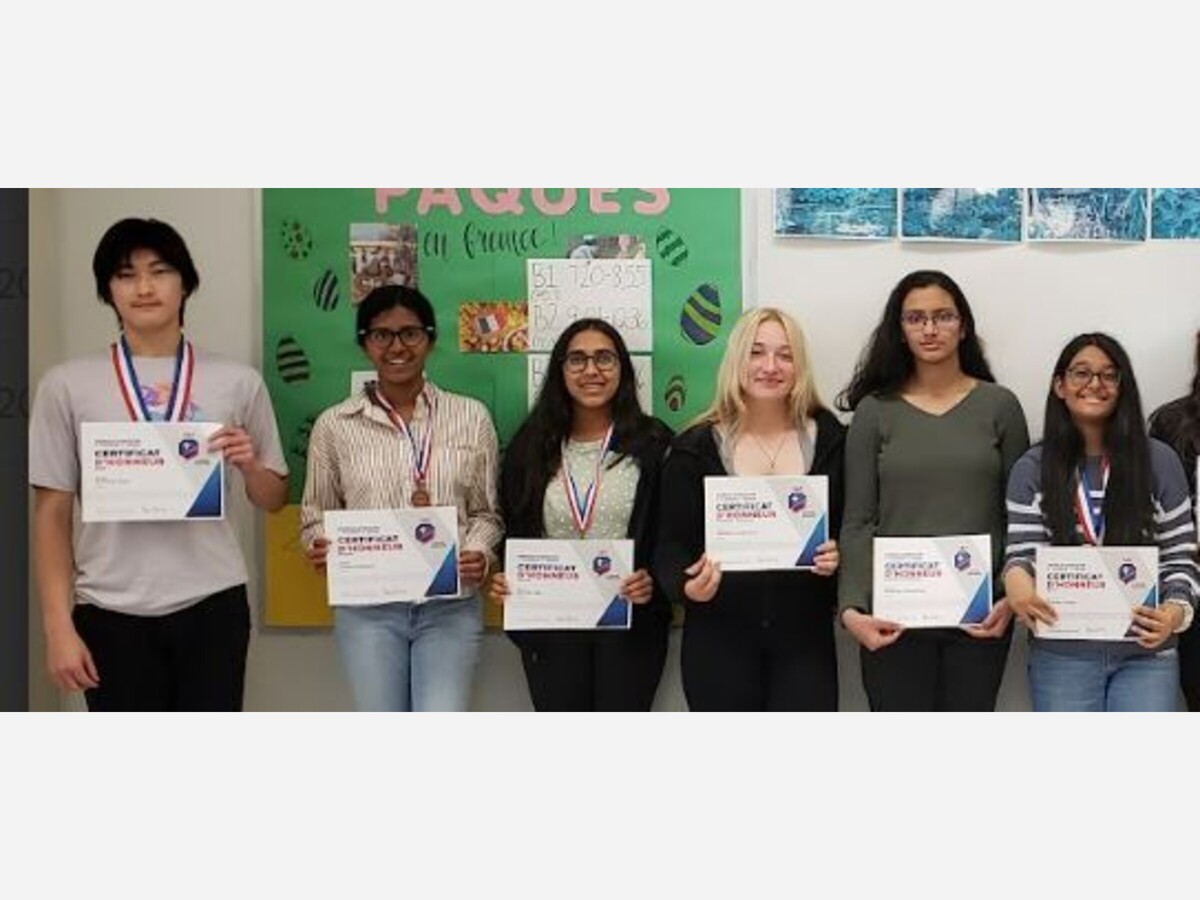 From the press release: Eighteen Bridgewater-Raritan High School students earned high grades when they participated this spring in the National French Contest/Le Grand Concours. 
About 50 students from the high school entered the test and 18 recently received honors for their achievements. According to Jennifer Haff, Teacher of World Language/French at Bridgewater-Raritan High School, the annual competition is sponsored by the American Association of Teachers of French.
She reported that students of French in Grades 1-12, in all 50 states and abroad, take a written test and compete against students with similar educational backgrounds for prizes
Ms Haff also stated that students in Level 2, Level 3 and Level 4 French Honors courses, as well as AP French, can opt to take the test. "We are proud of all of the students who chose to do so. Many of the students scored very well, a testimony to the hard work they have done in French over the school year," Ms. Haff said.
Here are the 18 students who received their honors. 
Their individual score followed their name.Gold Medal:Paritosh Bhole 68, Anthony Chen 69, Gajendra Joshi 65, Alexander Masin 69, Ayushmaan Mukherjee 69, Anika Seshan 67.Silver Medal:Pranita Kundu 59, Agastya Shahane 63.Bronze Medal:Aditi Dhara 53, Somya Jain 53, Dhitika Madduri 55, Amalia Marquardt 57, Mohit Srinivasan 54, Abigail Valeira 55.Certificate d'honneurAnushka Chaudhary 52, Sarah Coklu 50, Madison Lockwood 50, Matthew Yu 51.