Manville Recreation Offers 1 Day Basketball Clinic for Boys and Girls
Image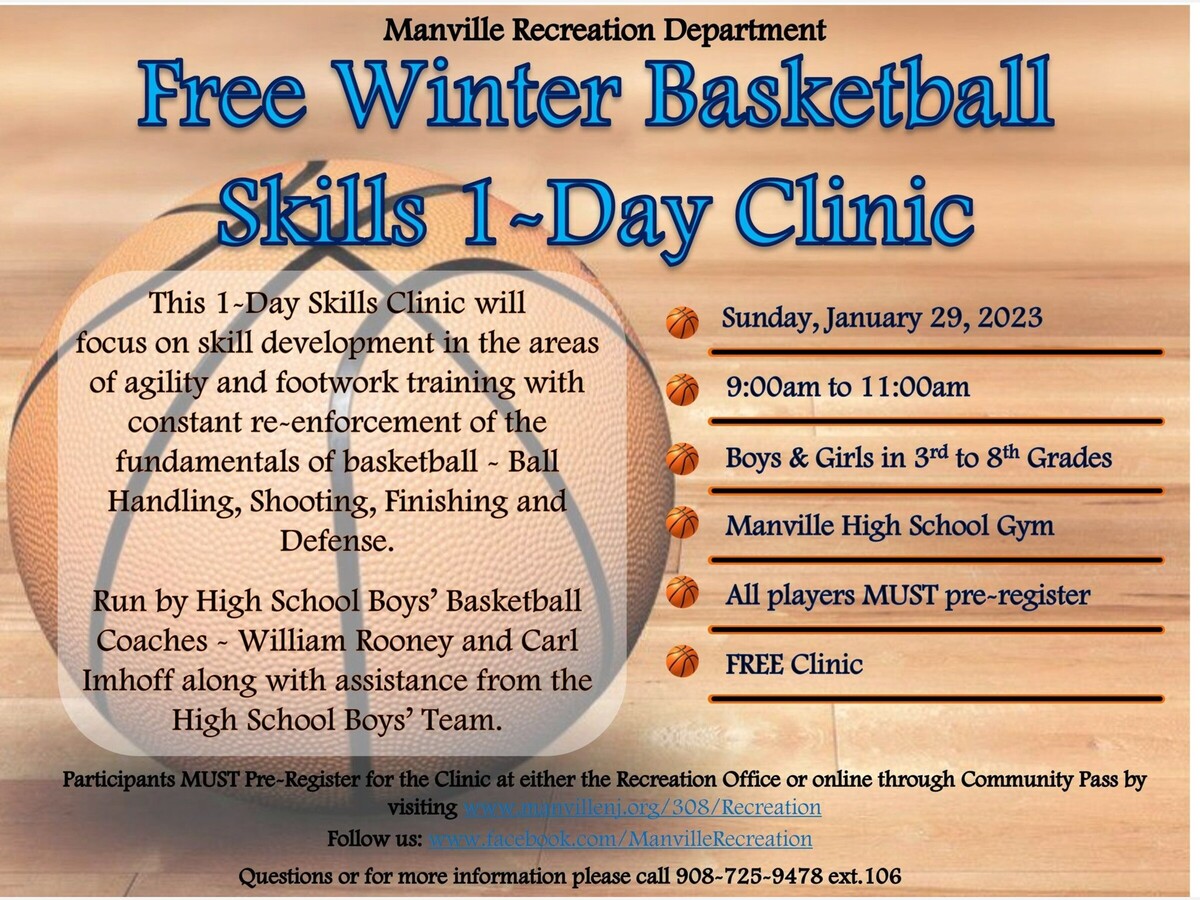 Join us for a mid-season, Winter Basketball Skills 1-Day Clinic!
This 1-Day Basketball Clinic will be held on Sunday, January 29, 2023 and will be run by the High School Boys' Basketball Coaches - William Rooney & Carl Imhoff, with the assistance from the High School boys' team!The Clinic will be held in the Manville High School Gym from 9am to 11am.For both Boys & Girls in 3rd - 8th Grades.
This a Free Clinic, but pre-Registration is Required.
The clinic will focus on skill development in the areas of agility and footwork training with constant re-enforcement of the fundamentals of basketball - Ball Handling, Shooting, Finishing and Defense. Campers will walk away with enhanced techniques, drills and knowledge, along with a new-found passion for the game.
Registrations are being accepted at the Recreation Office and online through Community Pass at https://www.manvillenj.org/308/Recreation.Questions or for more information call 908-725-9478 ext.106
6610 sharesLikeCommentShare