Brook Orchestra: Beethoven's Symphony #3
Image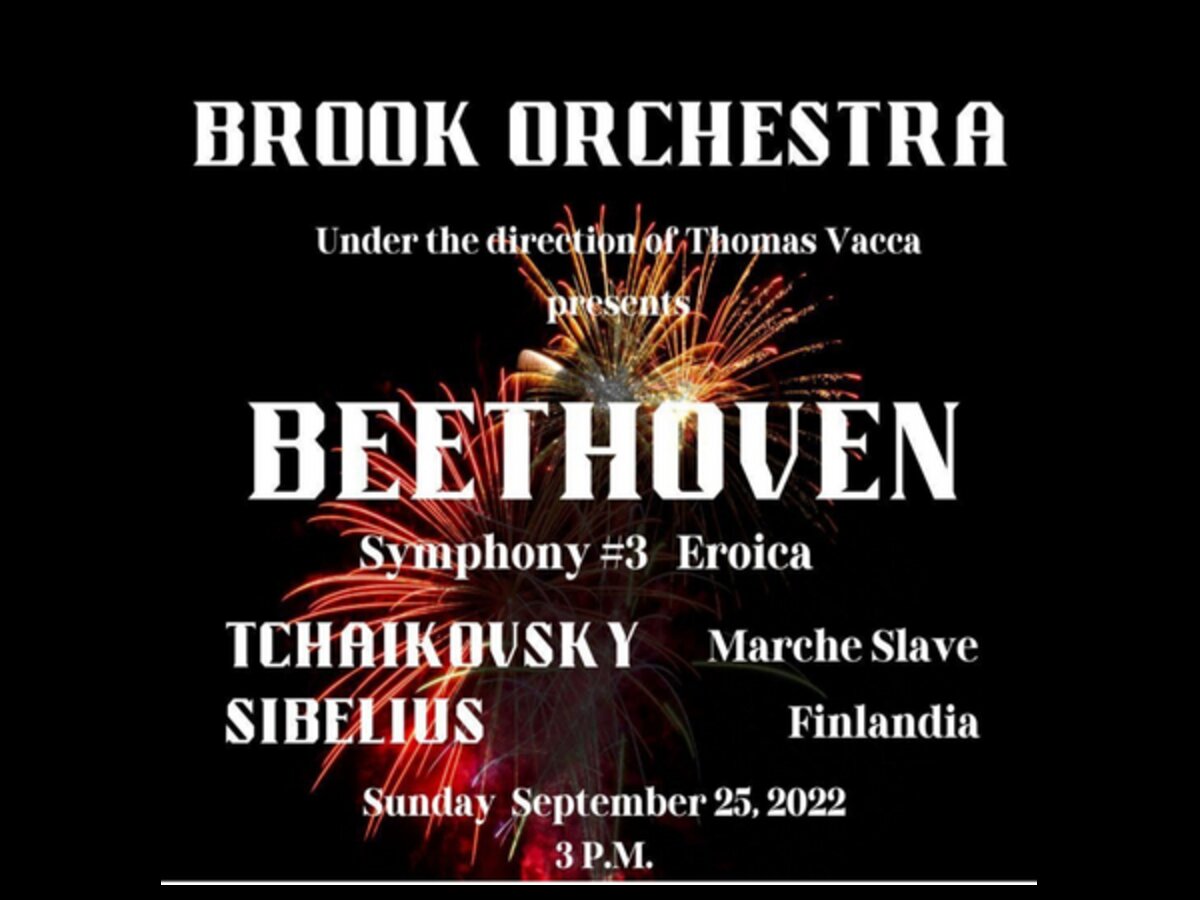 Brook Orchestra's spectacular addition to their 2022 concert season takes place on Sunday, September 25 at 3 pm, featuring the monumental Beethoven's Symphony #3 in E Flat Major, Eroica.
 Composed in 1803, the symphony famously breaks boundaries in form, harmony, and emotional and cultural content. Often cited as the defining piece in the shift from the Classical era to the Romantic, it is also widely regarded as one of the most influential pieces in all of music.
The orchestra will also perform the most notable compositions of Sibelius's Finlandia and Tchaikovsky's March Slave.
Finlandia, composed in 1899, was originally rooted in political protest, against increasing censorship in Sibelius' home country of Finland. Despite the narrow political circumstances of its creation, Finlandia grew high praise both domestically and abroad in explosive fashion, soon cementing Sibelius's status as a formidable composer. Tchaikovsky's March Slave was first performed in Moscow in November 1876. It is a rousing patriotic work based on Serbian and Russian folk themes. Commissioned for a benefit concert this work combines Serbian folks' songs, former Russian Empire anthem God Save the Tzar and his own 1812 Overture to raise money for wounded Serbian soldiers fighting against the ottoman empire.
The Brook Orchestra has been in residence at the Brook Theater since 2016 with Conductor Thomas Vacca taking over the Music Director position in September 2019. Under his direction, the orchestra has grown and scope, becoming an increasingly highly regarded regional orchestra bringing new energy to the sensational symphonic repertoire in the Central Jersey community.
Brook Arts Center
Bound Brook, NJ
United States