SOMERSET COUNTY 4-H GETS A MURAL FROM AN INTERNATIONALLY RENOWNED ARTIST
Image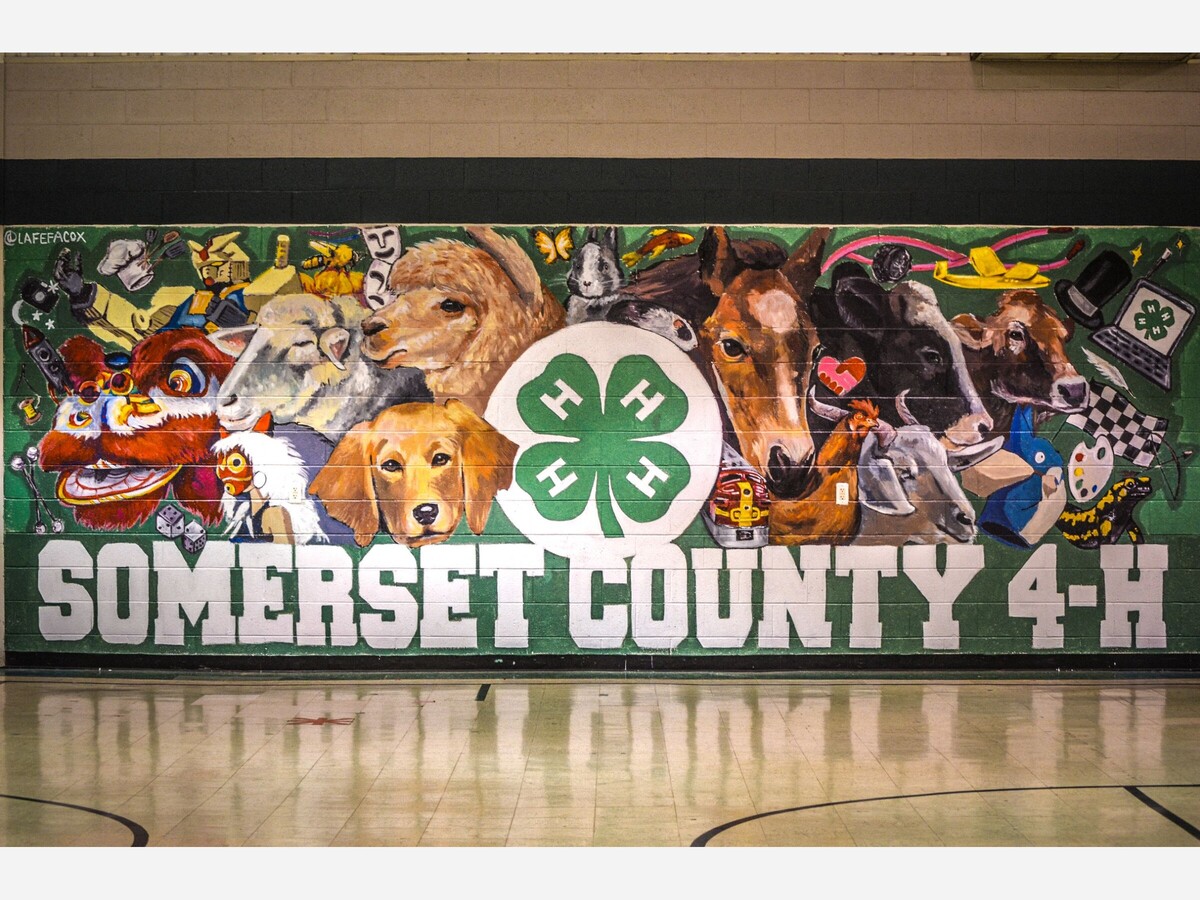 Bridgewater, New Jersey – Peruvian mural artist Estefania Cox known as @LaFefaCox captured the essence of Somerset County 4-H on a beautiful and inclusive concept for generations to see. This new mural covers different aspects of more than 60 clubs, and it shows the wide variety of opportunities youth have in 4-H to learn and be part of.
This elaborate piece of artwork was completed in only one day with the help of 4-H adult volunteers and the joyful cheer of youth members.
"The mural is colorful and vibrant and brings great energy to the youth members and leaders who help make the best better in Somerset County 4-H" said Lisa Rothenburger, Somerset County 4-H Agent.
The mural is located in the gymnasium of the Ted Blum 4-H Center in Bridgewater, NJ, spanning about a quarter of the length of the entire wall opposite the gym entrance.
About 4-H 
In 4H programs, youth complete hands-on projects in areas like health, science, agriculture, and civic
engagement in a positive environment where they receive guidance from adult mentors and are
encouraged to take on proactive leadership roles. Youth experience 4H in every county in the country
through in-school and after-school programs, clubs, and camps.
All information for this event can be found on the Somerset County 4-H website www.4histops.org