RVCC Planetarium Slates Valentine's Day Shows, Laser Concerts, Black History Month Offerings in February
Image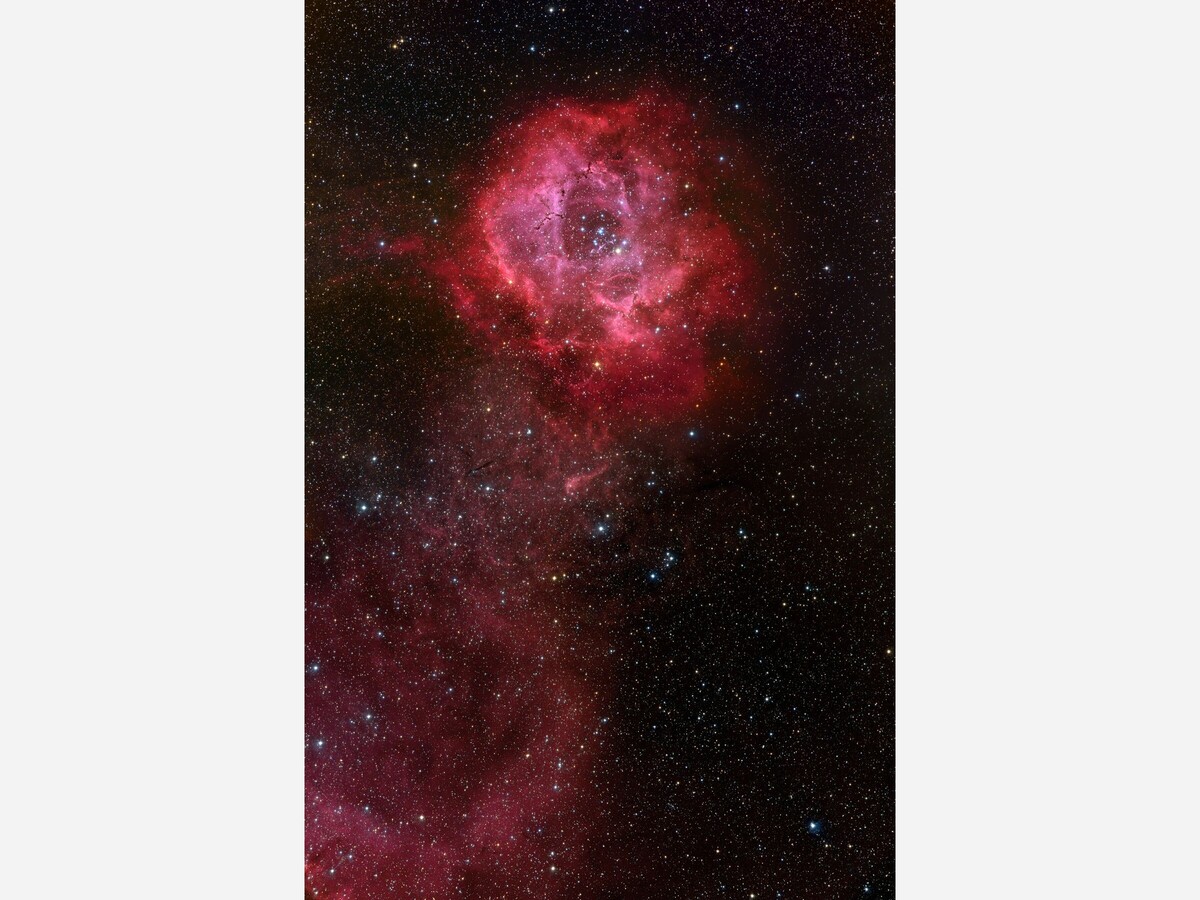 From Valentine's Day programs to star shows and laser concerts, to a special offering and exhibit in honor of Black History Month, the Raritan Valley Community College Planetarium in Branchburg will offer a plethora of entertaining and educational events in February. The following shows have been scheduled:
The Little Star that Could, Saturdays, February 4 & 11, 3 p.m.
Travel with an average yellow star on his quest to get a "name" and a planet to call his own. A "cool" red star, a "hot" blue star, a dying star, double stars, and the Milky Way Galaxy teach Little Star some important things about being a star. Imagine Little Star's surprise when he discovers that several planets rotate around him. The show offers a great introduction to the different kinds of stars in space, as well as the planets in our solar system. (Recommended for ages 6-12)
Laser Magic, Saturdays, February 4, 11, 18, 25, 4 p.m.
Enjoy a laser show featuring such selections as "Fireworks" by Katy Perry; "We Don't Talk about Bruno" from Encanto; "Call Me Maybe" by Carly Rae Jepsen; and "Let It Go," sung by Idina Menzel. (Recommended for ages 6-12)
The Sky Above, sensory-friendly program, Saturday, February 4, 5 p.m.
This sensory-friendly astronomy and music show, approximately 45 minutes in length, is specially designed for families with children on the Autism spectrum or those with developmental disabilities. Neurotypical children are welcome as well. The program, which is presented on a kindergarten level, is appropriate for audiences of all ages. During the show, the doors will remain open so children may freely leave and return if they choose. Lights will be left dim (instead of dark), and the audio will be lowered and kept at a consistent level. The program will include music, laser lights, stories, and information about the planets, the Moon, and constellations.
Our Lovely Skies, Saturdays, February 4 & 11, 7 p.m.
Constellations memorialize love lost and love gained. Planets are named for Roman and Greek gods who have stories of their own. Beautiful stellar nebulas remind us of celestial flower bouquets. Discover these treasures and more in this light-hearted, family-friendly show about the love stories in the sky. (Recommended for ages 10-adult)
Laser Love, Saturdays, February 4 & 11, 8 p.m.; Tuesday, February 14, 8 p.m.
This laser concert celebrating love features such tunes as "Perfect" by Ed Sheeran, "I Got You Babe" by Sonny and Cher, and "Tale as Old as Time" from Beauty and the Beast. The Tuesday evening performance is for couples age 16 and older only, and the Saturday shows are open to all ages.
Romancing the Stars, Tuesday, February 14, 7 p.m., for ages 16 & older
It's date night at the Planetarium! Enjoy a light-hearted look at the Universe with a show focusing on stars, constellations, songs, and stories that all celebrate love. This Valentine's Day evening program is for couples ages 16 and older.
Follow the Drinking Gourd, Saturdays, February 18 & 25, 3 p.m.
Learn to find the Big Dipper and other stars in our night sky. Then, we'll go back in time to follow a family trying to escape oppression. The Big Dipper guides them through a frightful but rewarding voyage. Sing along with the slaves who used the song of the Drinking Gourd to travel north on foot from Alabama to Canada. Based on Jeanette Winters' book by the same title, this show describes the astronomy behind the song "Follow the Drinking Gourd." (Recommended for ages 6-12)
To highlight the show, in honor of Black History Month RVCC will hold a special program, "Exploring the Underground Railroad Using Codes," Saturdays, February 18 and 25. Families may stop by to participate in the activities anytime between 2 p.m. and 5 p.m. Recommended for ages 6-12, the activities will focus on the Underground Railroad, a secretive network of people and places that helped thousands of enslaved people move northward as far as Canada to escape slavery. Participants may explore hands-on activities and view displays about nature, codes, and African Americans who have made a difference. Regular Planetarium admission is charged for the Follow the Drinking Gourd show, but there is no charge for the special exhibition and drop-in activities.
To Worlds Beyond, Saturdays, February 18 & 25, 7 p.m.
Discover what stars are visible in tonight's sky. Then, take an amazing journey through our solar system, visiting each of the planets, as well as the most famous dwarf planet, Pluto. The show features beautiful images taken from orbiting satellites blended with high-end animations and current information on our neighborhood of planets. Weather permitting, the 3M Observatory, which is located right outside the Planetarium, will be open after the show. (Recommended for ages 10-adult)
Laser Queen, Saturdays, February 18 & 25, 8 p.m.
The legendary music of Queen transcends time, and this show might rock audience members right out of their seats. Did we mention the lead guitarist, Brian May, is an astrophysicist? Come rock the cosmos in a blaze of light, sound, and color. Some of Queen's hit songs highlighted in the show include "Crazy Little Thing Called Love," "Another One Bites the Dust," "Under Pressure," and "We Are the Champions."
Planetarium tickets cost $10 for one show, $18 for two shows back-to-back on the same day. Reservations are recommended, but all ticket sales are done at the door on the day of the show. Late admission to Planetarium shows is not permitted. For reservations and information, call 908-231-8805 or email planet@raritanval.edu. For additional information, visit www.raritanval.edu/planetarium. RVCC is located at 118 Lamington Road in Branchburg, NJ. For further information, visit www.raritanval.edu.