Saturday recap: ICYMI-Referendum Passed
Image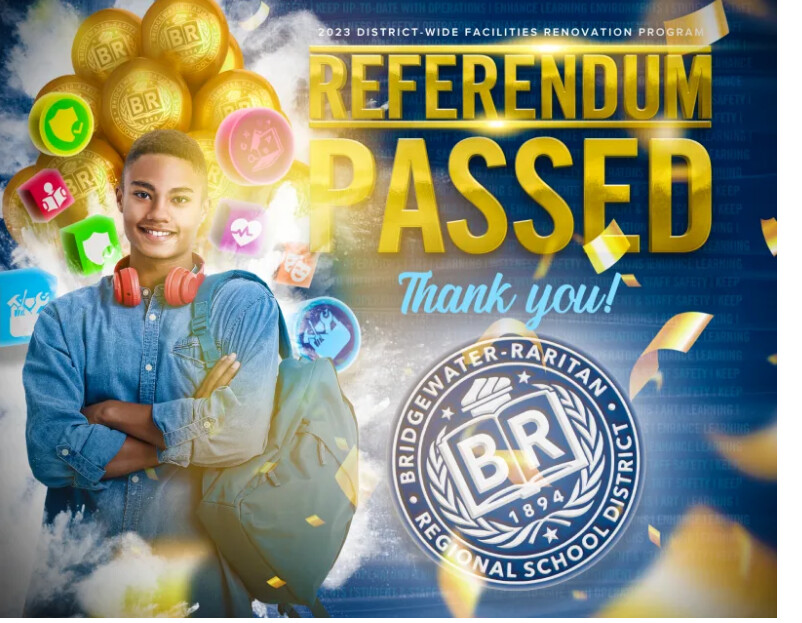 The Bridgewater-Raritan Regional School District would like to thank the community for their overwhelming support of our Referendum initiative, which will bring necessary and long-awaited renovations and upgrades to our 11 Schools, Administration Building and Sports Complex.
The passage of this vote reiterates our message that educational programs drive the need to upgrade outdated facilities and create safe and functional environments that support academic, social, and emotional wellness.
Our Children, Staff and Administration thank you for sharing in this vision which will bring our Schools into the 21st Century!
#BRRSDreferendum2023 #BRRSD #referendum #referendum2023 #publicschools #NJ #21stcentury #education #upgrades #renovation